| | | |
| --- | --- | --- |
| | | |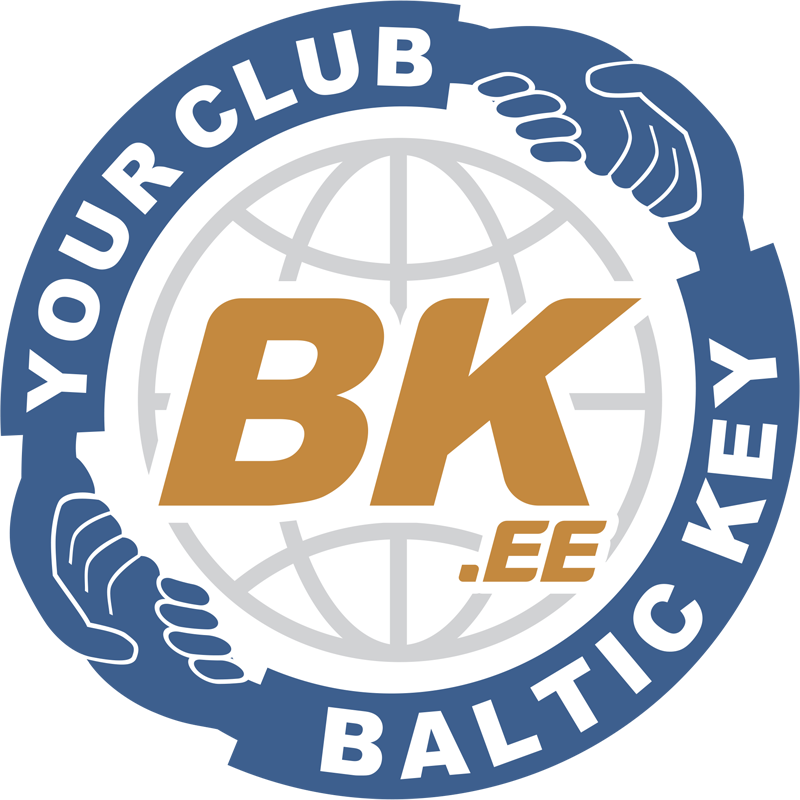 ÂÊ.åå – TRANSIIT, TURISM, INVESTEERINGUD, ÄRI, KULTUUR JA SPORT –​ KÕIK ÜHES VÕTMES!

MTÜ Balti Kontart presents the idea of the BK.ee brand and proposes the creation of the Baltic Key club / BK.ee – a collaborative image marketing campaign and the central key of the system, which identifies, promotes, connects, and attracts cash flows, opening new countries.

PROMOTING THE BK.ee BRAND – YOU WILL STAND OUT AND PROMOTE YOURSELF!

TOGETHER, WE WILL CREATE A SYSTEM OF MUTUAL SUPPORT TO PROMOTE OUR GOODS AND SERVICES!

WE HAVE SOMETHING NEW TO OFFER THAT HAS NOT BEEN DONE BEFORE!

⚠ We are initiating an international, socially meaningful collaborative advertising campaign, and we invite you to join in.

✔️ Put the logo of your own company on your products and useful souvenirs along with the BK.ee club brand.

✔️ Receive and offer a gift: a double-sided pedestrian reflector with your photo or with your company's logo and the BK.ee club brand – a socially significant slogan or symbol + your brand image advertisement – promotion for you and your business.

✔️ We invite you to join the international, socially significant advertising campaign:
decorate Christmas trees with double-sided pedestrian reflectors with your photo or your company logo and the BK.ee club
brand.
What benefit do you get with the participation in the Baltic Key project and popularisation of the brand?
With your participation, the advertised club's Internet resource facilitates promotion and exchange of useful information and advertising.

Suppose you have an enterprise manufacturer or firm offering you their services. As the head of the company or marketing department, you repeatedly ask the following questions:

How to attract a client and increase market share without lowering prices?

How to get ahead of a stronger competitor?

How to promote new products on the market so that they are in demand?

How to close faster deals?

How to reduce advertising and marketing costs?

How to make your brand, products and services stand out in relation to competitors?

Business cards and booklets can be lost, and they don't have the magic connection that Internet has.

How are we different, you may ask?

We do not encourage you to abandon traditional and individual advertising, but we suggest that you become a part of the Baltic Key club.

You represent and popularise your country and your business, as well as participate in joint international advertising campaigns.
Your advertising and information on the club's website
BK.ee