Companies, businessmen, freelancers, You are welcome to promote and participate in the project.
• The non-commercial organization The Baltic Contact proudly presents the project and the trade mark The Baltic Key.
• The Baltic Key unites the countries of the Baltic states, Europe and promotes the web portal.
• The project as well as the web protal are going to not only develop the international tourism, but also exchange all kind of useful information.




The web portal proudly offers You:

• Advertising via logos, pictures, etc.
• Advanced advertising, namely, colourful prints
• Making promotional video clips
• Links to Your website and E-Mail address
• Free of charge advertising for individuals

What profits is it possible to gain by choosing The Baltic Key?

Suppose You started Your own business or own a company that provides the finest service. Thus, we bet You have already asked Yourself the following questions:

• How to attract a customer without reducing the price?
• How to become the top company?
• How to promote the service to gain profits?
• How much better can the deals get?
• How to promote at a reasonable price?
• How to make your brand, production, and service unique?

It is true that You spend a lot of money on advertising. However, is Your way of advertising more effective than the way of The Baltic Key is?

The right question would be, "What difference does The Baltic Key make"? Firstly, You do not have to avoid Your way of advertising, on the contrary, we offer You to promote Yourself together with The Baltic Key.

Please mind that You are going to get promoted, and Your information is going to be available at http://www.bk.ee

This is how You are going to represent Your country in the international project as well as help Your service to get promoted!

Advertising Service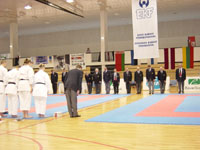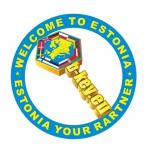 Baltic Key Publicity Fund
Attention everyone who is eager to help popularize the brand Baltic Key by supporting the development of the project and the dissemination of useful information about Estonia. You are welcome to make a donation for a non-commercial organization Balti Kontakt!



SWEDBANK AS
Liivalaia 8, 15040 Tallinn, Estonia
S.W.I.F.T.: HABAEE2X
Account name: MTÜ Balti Kontakt
International account number: EE 692200221014581983
Details: "REFLECTOR"




Please mind not to consider the above-mentioned information obligatory. You are welcome to make a donation solely in case of having an opportunity and being sure that the development of the project as well as the popularization of the brand may prove successful in the near future.